Dodgeball is played a lot in elementary school. It is for sports lovers the ideal sport to lose your energy. It is also nice to Dodgeball you can make it as easy or as difficult as you want. There are different types of games, and it also allows you to complement your needs.
Dodge
General
Dodgeball is a very active and fun sport, which are often played during PE lessons in elementary school. The Hall is divided into two departments and two teams. You cannot get into your opponent's box. The two equal teams must compete against each other, they need so many people to see the opponent to discard so-called foam balls, which is relatively soft balls, yet you can still throw fairly hard.
Throw away
You have to beat your opponent, you have thrown him. Hit someone on the head but did not count, and he can stay in the game. There are many different types of dodgeball. It may for example be played hit the ball with your hands can ward off, but when he's through your hands as the leg is then you're after it. If you catch the ball then is the one who threw away the ball.
Several games
The base dodge
Two teams are created, each with its own Court. As a team, you should stay on your half. You cannot run with the ball, if you do so you are outside. If you throw the ball and the opponent captures him then you're outside also. If you get thrown you don't participate in the game and you have to wait until the next game begins. When all the players are on one team when the team lost.
Variation 1. Side and rear also makes it
The most played game format is that if you afgooit someone, that person will be behind and opponents through the courts. Anyone can be thrown by the site then try to throw off the opponent. However, they can only take up balls that are outside the area of the opponent. When an opponent throw when they come back into the game. The game continues until a team all players are thrown away, playing the winner will be chosen.
Variation 2. Use of peasants
You can also use reverse farmers, such as three, which is put on both halves. You must be next to throw your opponents try to take down the peasants. If you have completely all farmers, but not all of the enemies, then you've won. When the pawn, it can no longer be taken up, even if you play on it myself.In addition, the normal rules apply, you can also combine it with variation 1. As a variation on this game, you can also choose to turn as quickly as a pawn all your players back to the field to get into.
Variation 3. Use rugs
Dodgeball, played on both sides with a large rug that carpet must be stored, if the carpet is that team down. Also in this game is that when you're thrown out, you'll need to stand next to or behind the area of the opponent. In this game there will be more teams involved, since the mat must be kept on their side, it's up to the team to determine how many people will do this and how many go there to throw foam balls.
Variation 4. Using many balls
In this variant, with the use of a lot of bullets. In the previous two variants are commonly used. In this variant, you can choose to use a whole lot more, making the game more difficult. In elementary school, this can be used as a last dodgeball game.
Gallery
My Favorite 18 Dodgeball Variations
Source: summercampprogramdirector.com
Dodgeball League UK
Source: www.schoolsplus.co.uk
My Favorite 18 Dodgeball Variations
Source: summercamppro.com
Dodgeball
Source: en.wikipedia.org
Dodgeball Rules
Source: www.yumpu.com
1000+ images about Fun Games Kids Play on Pinterest
Source: www.pinterest.com
Level 1 Coaching Course
Source: britishdodgeball.org
englandlionsdodgeball.co.uk
Source: englandlionsdodgeball.co.uk
DodgeBall | Stag Do Activities | Stag Party
Source: www.thehairystag.co.uk
NLA-Dodgetoberfest-2010-Logo.jpg (551×454)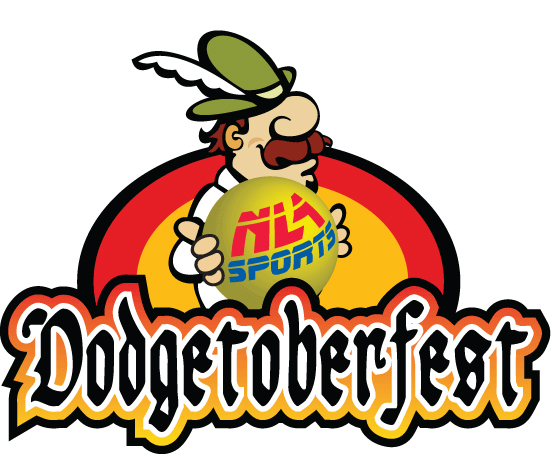 Source: www.pinterest.com
Amesbury Sports Camps, Sports Clinics, and Leagues …
Source: www.vikingcamps.com
Duis fermentum felis
Source: highaltitudepk.co.uk
Proin venenatis felis
Source: highaltitudepk.co.uk
17 Best images about Adaptive P.E. on Pinterest
Source: www.pinterest.com
British Dodgeball Level 2 Coaching Qualification Available …
Source: sportacrossstaffordshire.co.uk
9 best Temporary Gaga Pit Options images on Pinterest …
Source: www.pinterest.ca
Power balls, Middle and Bosu ball on Pinterest
Source: www.pinterest.com
Kids Dodgeball
Source: www.doovi.com
Recess: From Dodgeball To Double Dutch Book
Source: www.perpetualkid.com
Player Profiles
Source: union.ic.ac.uk