They also need to be as well hidden under the correct angle. The less fiber in the water, the better for you. If you put the rods in the water, be extremely careful, you will not be the first fisherman who scared the nearby fish with beautiful sparkling kind in stainless steel. Definitely fishing spot, which put two long wooden sticks to imitate the line when I'm not fishing. The fish used to it! I noticed fish in this place, floating near the shore, which scared after he saw my rod, precisely because I put wooden sticks and worked. This year, the fish swam close again, but quite calm. Thus they are no longer accepted tack sticking out over them as a kind of threat.Sounds funny? I know fishermen who have never picked up a fish of this distance and I know why.
Fiber: Backlead
Masking of underwater parts of your tackle is even more important. How can thinner the fiber, the more success is my strategy on the matter.Also try to somehow conceal all parts of the line to decreased glare. The essence of this approach is to use the most thin fiber, according to the pond. If you use 15lb, I will use 12 10 8 .. even if I can. Funny you think? I do not think so. Have you ever seen what layering is obtained on the large fiber and how visible it is? If you could see it from a fishing boat, I'm sure that you would be terrified. More like a rope than a thin polymer line. I try to orient the entire line as much as possible closer to the bottom to make the area more accessible to fish. Much of the fish scare in contact with the fiber you without even understand. Fiber brownish color is not the most suspicious of underwater inhabitants, even if it lies completely on the bottom. In order to position my bottom line, I use small hand-made bekliydove not affect the way of taking the fishing bait and bites her.
"Soft weights" and Florokarbon
As a leader I use 60 cm Safe Zone Kamo Leader in appropriate colors. Sometimes hand-made white 50 inch leader. To position all of the land use soft weights on the leader and knot it. Behind leader set free bekliyd well camouflaged with green putty. The weights coated treat with sandpaper to break their smooth surface, and if you catch in shallow and crystal waters conceal them with sand from the shore. The last part of my installation is that of which pay the most attention. As occasion use mainly florokarbon that is almost invisible on sandy bottoms. Even sinking florokarbon treat with sandpaper to be sure that it will be no glare and lie perfectly on the bottom. The size of hooks is the smallest possible, in most cases, 8 or 10. In certain last situation conceal the hook because Teflon hooks can give reflection. This is done with heat shrink tubing, markers and Hook Skins.
Ducks as Key To Success
If you build a place that nurture should get the attention of other beings. Ducks and other birds are one of the biggest thieves who will visit your table Carp. This happens especially when the food too long or more, especially in the cold winter months. In some cases can make you wait to nurture and eat your food before it reached the bottom. Birds have perfect vision in clear waters. Several years ago I was extremely stagy their presence and tried their best to drive them. Sometimes successfully, sometimes not. I did this until I noticed that near the birds had carp. At the moment the birds are scared of them fled and fish. Today I am sure that the carp enjoys diving birds as an indicator of food and not only, but also as a place where you can eat relaxed.
In such situations I fatten up constantly and uniformly in order to have food always there. Usually morning and evening, if the birds annoy me give them additional part of the bait or attract them in countries with bread.
Give The Fish Time
Why? In the dark carp sees nothing? Maybe, but he has other senses and make sure that they use. They have sensory cells in the whole body, not just on the sidelines, which detect any vibration. With their help navigate in the dark, they are in danger or not. Note that the fish know the environment in which they live as well as you know your garage in the dark and know when something is wrong. Carp inspect any food that was not there yesterday and do it again and again, so if he liked the ground to eat it.
Allow the fish to study, and give time to new things. However, we enter their homes. Installing your fiber fishing rods, this is something in their environment. They will get used to them as long as they do not frighten them with something. Think like a heron! They stand motionless for hours until the fish are not accustomed to them and then eats it.
The difference between their and our catch is that our survival and each time becoming more-smart and tough!
Gallery
Piscifun Telescopic Fishing Rod Carbon Fiber Vara De Pesca …
Source: www.aliexpress.com
Carbon Fiber Spinning Fishing Rod Medium 2.1m2.4m2.7m Lure …
Source: www.aliexpress.com
75cm Ice Fishing Rod Carbon Fiber Feeder Rod Pesca Rods …
Source: www.aliexpress.com
Aliexpress.com : Buy SeaKnight 2016 New 2.1M High Quality …
Source: www.aliexpress.com
Cheap Fishing Rods 1.98m travel spinning casting Carbon …
Source: www.aliexpress.com
Mini Pocket Pen Fishing Rod The Worlds Smallest Fishing …
Source: ftaelectronics.com
Maximumcatch 9FT and 10FT Army Green Cordura Tube Carbon …
Source: www.aliexpress.com
Maximumcatch Fly Fishing Rod 11FT 7WT 4PCS Medium Fast …
Source: www.aliexpress.com
Fly Rod 9 FT 5 Weight 4 Section Fast Action Fly Fishing …
Source: www.ebay.com
Top rated telescopic fishing rods of 2018
Source: www.fisherpants.com
158cm Carbon Fiber Portable Folding Telescopic Mini …
Source: www.youtube.com
Blue Marlin & Forged Steel Rod
Source: www.cajuncustomrods.com
Patent US20080148621
Source: www.google.com
Mini Pen Shape Pocket Aluminum Purple Telescopic Fishing …
Source: www.ebay.co.uk
Portable Pole Fishing Kit 2.1m Telescopic Fishing Rod Fish …
Source: www.ebay.com
SAMSUNG CSC
Source: www.thereeltech.com
Acrylic Color Solid Rod
Source: www.alibaba.com
USA Fly Ice Saltwater Fishing Reel Spinning Reels Tackle …
Source: www.ebay.com
hand fishing net – YLW- – YL (China Manufacturer)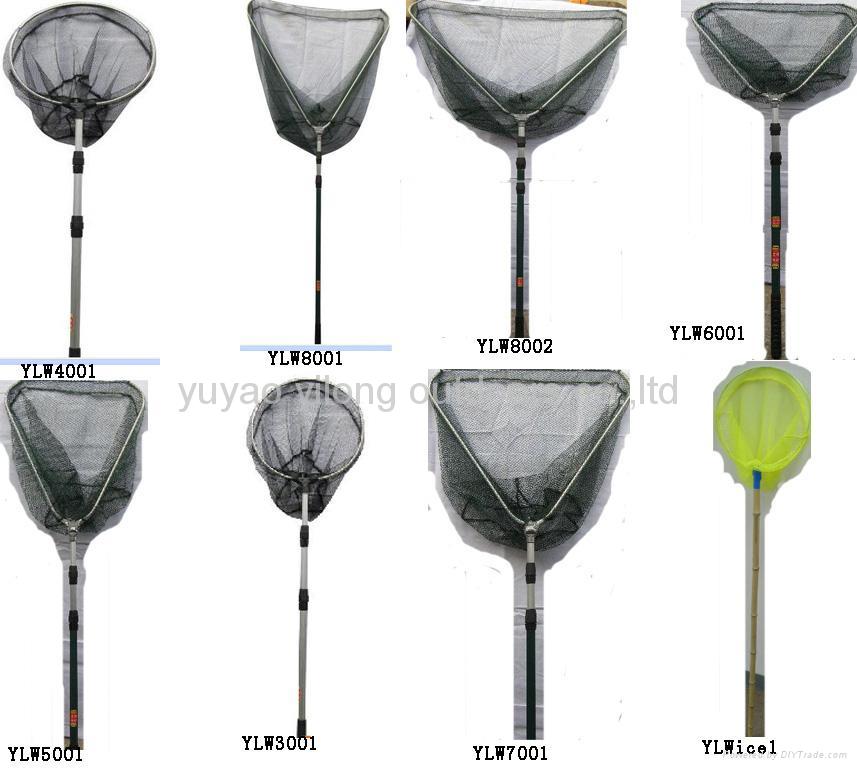 Source: www.diytrade.com
Rod Review: CTS RH Custom Rods Series
Source: www.onthewater.com