The National Velodrome, in Sangalhos, Anadia, receives, between Friday and Sunday, the CAR Anadia Trophy, an international class 1 race. On the road, the highlight goes to the 26th Jornal de Notícias Grand Prix, which runs from 1 to 5 June.
The CAR Anadia Trophy is an important test for the Olympic preparation of various teams and athletes. Therefore, there will be present corridors from 13 countries: South Africa, Armenia, Brazil, Denmark, Spain, France, Guatemala, Ireland, Italy, Mongolia, Portugal, Switzerland and Turkey.
Among the entries the highlight goes to the strong team of France, with names like Quentin Lafargue, Laurie Berthon or Benjamin Thomas.
The National Team / Liberty Seguros will be represented by five runners, Ivo Oliveira, João Matias, Pedro Preto, Ana Azenha and Soraia Silva.
Madison races, speed, keirin, counter-clock, scratch, race for points and individual chase will be contested. Admission is free and free. The first day of competition, on Friday, runs from 4:00 p.m. to 7:00 p.m. The next day, the competitions will be played between 9.00 and 13.40 and between 4.30 and 8.30. On Sunday, races take place between 9:30 and 13:30.
Before, already on Wednesday, June 1, starts the 26th edition of the Grand Prix Jornal de Notícias. The event won two days of competition against the previous year, running until Sunday, with a prologue and four stages.
With water bottles as running equipment, the prologue, in an individual counter-clock system, is disputed in the streets of Viseu, starting at 18:00 p.m. on Wednesday. The first leg connects the city of Viriato to Valongo the following day, through a route of 187.5 kilometers. The second stage will have 147.6 kilometers, to go between Maia and Ovar. It follows the queen stage, 183 kilometers, from Braga to the top of Santa Luzia, in Viana de Castelo. The closure will have a scenario of excellence, Avenida dos Aliados, in Oporto, where, on Sunday, the fourth and final stage ends, which will take 171.6 kilometers and start in Matosinhos.
In Vila Real, the 4th Inter-Regional Meeting of Mountain Bike Schools of the Northern Zone will be held on Sunday, from 10:30 am.
More official events
June 4, 19h00: MTB Night Resistance, Serra da Boa Viagem, Figueira da Foz
June 5, 8:00 AM: XXIX Oliveira de Azeméis – Fatima Cycle June 5, 8:00 AM
: Tour of the City of Machico, Madeira
5 June 5, 9:30 am: Mountain Bike Race of Junqueira, Vila do Conde
June 5, 9:15 am: Mountain Bike Race of Serra d'Aire, Caneiro, Ourém
June 5, 9:30 am: VII BTT Balls Route, Ala, Mogadouro
June 5, 1st MTB Marathon Wine and Wine Fair, Anadia
June 5, 9:30 am: Pedal Marathon, Oliveira do Hospital
June 5, 9:30 am: 1st XCO 20 Km Almeirim / Stone Soup Route, Farms of Almeirim
5 June, 10:00 am: Paredes de Coura MTB Marathon / 3rd Race Minho Championship
June 5, 1:30 p.m.: 33th Mato Cheirinhos Circuit, Abóboda, Cascais
June 5, 2:00 p.m.: 2nd Touring Tour of Old Bikes , Taipas, Guimarães
June 5, 3:30 p.m .: 21st Cycling Prize of FC Ramalde, Gondomar
Gallery
BBC Sport
Source: bbc.co.uk
Team GB Olympics velodrome success: 7/10 for golds but 10 …
Source: www.dailymail.co.uk
Sports Tours International launch Le Manc 24
Source: roadcyclinguk.com
Back to photostream
Source: www.flickr.com
Regional leader seizes on UCI Track Cycling World …
Source: www.insidethegames.biz
Points race, Helsinki International Track Cycling Games at …
Source: www.flickr.com
Helsinki International Track Cycling Games at the Olympic …
Source: www.flickr.com
Sprint, Helsinki International Track Cycling Games at the …
Source: www.flickr.com
Back to photostream
Source: www.flickr.com
Recreational and Sports Facilities
Source: www.lcsd.gov.hk
Back to photostream
Source: www.flickr.com
Detroit cycling round-up | Culture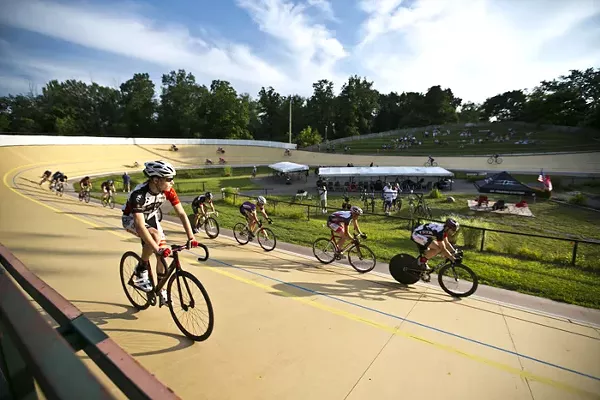 Source: www.metrotimes.com
Cycling 'Fieldhouse' backer fires back as critics slam …
Source: www.brooklyneagle.com
Great Britain straight back to winning ways in Glasgow …
Source: www.cyclingweekly.com
Points race, Helsinki International Track Cycling Games at …
Source: www.flickr.com
Finish line: Helsinki International Track Cycling Games at …
Source: www.flickr.com
Rio 2016 push back cycling test event after delays laying …
Source: www.insidethegames.biz
Cycling
Source: sports.yahoo.com
Finish line: Helsinki International Track Cycling Games at …
Source: www.flickr.com
Helsinki International Track Cycling Games at the Olympic …
Source: www.flickr.com