Series Small Tents: One of the goals of the FuiAcampar for the year 2013 is to make a series of reviews about small tents, for one or two people. The goal is to assist adventurers in the choice of equipment according to your profile. We inform you about the features and functionality of each, differentiating tents tents techniques generalists, and we indicate the best options for treks, Wild camping or structured.
The tent Falcon 2 , of Nautika , is included in this group of tents.
Our general impression is that the product is a good option for those who want a small tent and simple and offers a good value for those looking for a non-technical tent. Within its characteristics, can be considered a fairly versatile tent, usable both in campsites in structured treks or wild camps.
Gives more detailed features below and our views on several aspects when choosing a sleeping bag:
Features
Structure: The Falcon is an igloo, a tent with very simple structure and easy to assemble.
Is a self-supporting tent, i.e. She is mounted even without the espeques. This can facilitate the hour of choice of where she will be fixed, since it is possible to walk the land with her already armed. This feature also allows you to mount it on a hard floor as rock or cement.
The tent has room and sobreteto, which covers the entire room, beyond a small avancê.
Size: The tent room has 2 m long by 1.3 m wide.
The tent is ideal for two people, but as in the vast majority of the tents, fits two people without bags or a person with Backpack/equipment. Two people and equipment, will not fit. If the two people who are sleeping in it are too great, it may not be very comfortable.
The height of the tent is 1, which allows the people of average height sit and change within it.
Resistance: The format of igloo gives her a basic resistance.The seams are sealed and the sobreteto 800 mm resists water column, which is the minimum recommended for camping with rain in the Brazilian climate. She will resist near-normal or weak for short periods of time. Eventually, if it is well mounted, she can do well even with some rain stronger (but short-lived). But it's not a recommended for use in extreme weather conditions.
Weight: The weight of the Falcon 2 is 1.8 kg. That is, it is fairly light for a two-person tent, especially if you share the burden between the two people at the time to upload it.
Volume: The packaging has 11 x 11 x 54 cm. Is quite long and narrow, which is bad to be attached to the bag or bike. For these situations, the ideal is to remove the original packaging and bend the parts separately for easy transport.
Note: when we talk about weight and volume, we direct to the public us backpacker Camping with just a backpack, or trekkers and adventurers who are always in search of new trails and crossings, or the guys who likes to do cycling – situations where reduced volume and weight are essential. If your goal is not to load the tent in my backpack, or on bike, you probably don't have to worry about these characteristics.
Amenities
Room: The room is a rectangle of 1.30 m x 2. At the top, it is made of netting fabric, facilitating movement between the inside and the sobreteto.
Port: The bedroom door opens in u.s. format at the top, there are strings to arrest her and keep it open. A part of the fabric is on screen of mosquito net, which, in addition to facilitate air exchange, serves as a window to observe the outer part when the sobreteto door is open.
Avancê: There is a small avancê, but he is actually small: only 30 cm. Houses a shoe or some other small equipment, not much more than that.
Rods: Are two sets that, when folded measuring 51.5 cm.
Pockets: There are two pockets on the sides of the room.
Window: There is only a small window at the back of the tent.Its function is to make air exchange with the external environment, especially at night, to avoid the condensation of breath to wet the inside of the tent. When it was used with only one person inside the tent, she fulfilled your paper, and we find little condensation during a cold night. For two people, it is possible that this exchange of air leave something to be desired.
Video
Photo Gallery
Evaluation and Information
Positive points: The tent is fairly light, simple and easy to assemble.
Negative points: We couldn't identify many negative points.She proposes, is a good tent. Might be worth mentioning that, for two people, depending on the stature, she can be pretty tight.
Product data and technical information
Price change: from 160 to R$ R$250
Brand: Nautika (brazilian)
Origin: Imported product
Capacity: 2 People
Length: 2 m
Width of the room: 1.30 m
Height: 1 m
Weight: 1.8 kg
Packing size: 11 X 11 X 54 cm
Seams: Sealed
Water column: 800 mm
Material of rods: Composite glass fiber Flex-Max
Sobreteto Material: 190T Polyester
Material: Breathable polyester and mosquito net
Floor Material: High density polyethylene and anti-fungus
This product was provided by Mark Nautika, but does not represent a sponsored Post since we here our most genuine opinion about the product, without any influence of the brand.Learn more about our policies on Reviews.
Gallery
Avaliação completa da barraca Azteq Mykra, tudo que você …
Source: www.trekkingrs.com
Avaliação completa da barraca Azteq Mykra, tudo que você …
Source: www.trekkingrs.com
2 Man ultralite
Source: www.litekamper.com
Arpenaz family 4.2
Source: www.decathlon.co.uk
wynnster camping equipment reviews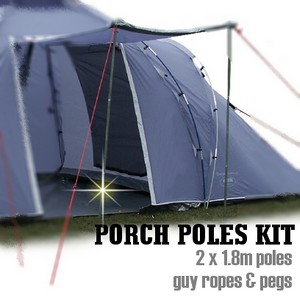 Source: www.comparestoreprices.co.uk
Tents | Loomis Adventures
Source: loomisadventures.com
4 Person Family Tent , 4 Person Tent, 4 Berth Family Tent
Source: www.thebestthingsdirect.co.uk
Grand Mesa 4 Person Camping Tent
Source: www.kelty.com
Tents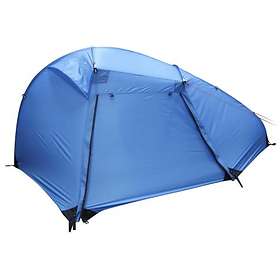 Source: pricespy.co.uk
Camping – Fernando de Noronha 2012
Source: www.youtube.com
Amazon.com : Catoma Adventure Shelters Igloo Fire Tent …
Source: www.amazon.com
Falcon Guide Camping Idaho : A Comprehensive Guide to …
Source: www.target.com
Berghaus Tents & That Time Doesnu0027t Include Setting Out …
Source: memphite.com
Tents | Loomis Adventures
Source: loomisadventures.com
coleman camping equipment reviews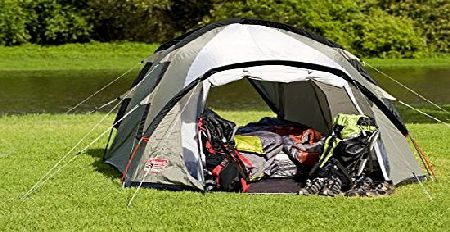 Source: www.comparestoreprices.co.uk
Outdoor Camping Tents and Shelters
Source: www.surplusandoutdoors.com
2 Man ultralite
Source: www.litekamper.com
Outwell Vermont LP Tent Reviews and Details
Source: www.ukcampsite.co.uk
Falcon 4000
Source: www.kelty.com
Maxpedition Falcon II Backpack
Source: www.heinnie.com